Name: MODISH PUBLIC SCHOOL
Account No: 31911044943
Branch: State Bank of India, Hathin
IFSC Code: SBIN0002354
Name: MODISH PUBLIC SCHOOL
Account No: 615001010050128
Branch: Union Bank of India, Palwal
IFSC Code: UBIN0561509
About Modish Public School
At Modish Public School, we hope to create an atmosphere to reverence for education and a healthy environment where work, sports and co-curricular activities will mould our students and spur them on to be the brightest and the best M.P.S. is a Sr. Sec. (10+2) School affiliated to CBSE with Medical, Non-Medical and Commerce stream with a well qualified, dedicated and developed team of staff members for the noble cause of education.

* MPS provides an academic environment which treats each    child as a unique individual and develops him/her to the    maximum potential.
* The learning experience is through a practical approach to    the theoretical inputs in today's dynamic global scenario.
* Learning is an important resource for the child's social    behaviour and personality. It equips a child to take on the    world with confidence and blaze a trail through life,    independently.
Our vision for Modish Public School is to create and maintain a school community for students that is conducive to receiving a quality education and learning opportunities so that our students can become productive citizens in the community. Students will have success for today and be prepared for tomorrow.
Our Mission
The mission of Modish Public School is to provide a safe environment which fosters mutual respect between students, parents, teachers, and administrators, while also cultivating productive citizens by providing structure and support for academic and emotional growth.
Principal's Message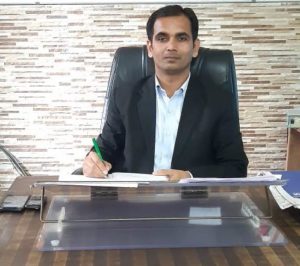 If we nurture the dreams of children the world will be blessed. Each child is unique. Each child learns a little differently from the next and has different interests.
As mentors, we have the responsibility to look for the hidden potential of our students & encourage and equip them to achieve it.
This newsletter will surely give you a measure of all that's been happening on the campus and much more.
Mr. Sushil Tanwar
Principal , Modish Public School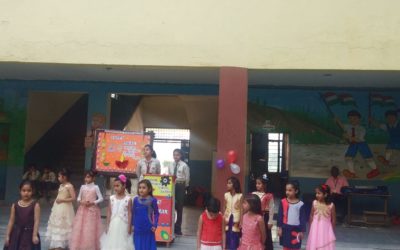 Today 26th oct. 2019, diwali was celebrated in Modish Public School, Garhi Vinoda. All the four sections participated in this competition .there was a 'Rangoli' competition also. The programme was started in the school's campus followed by prayer assembly. Honourable...
read more